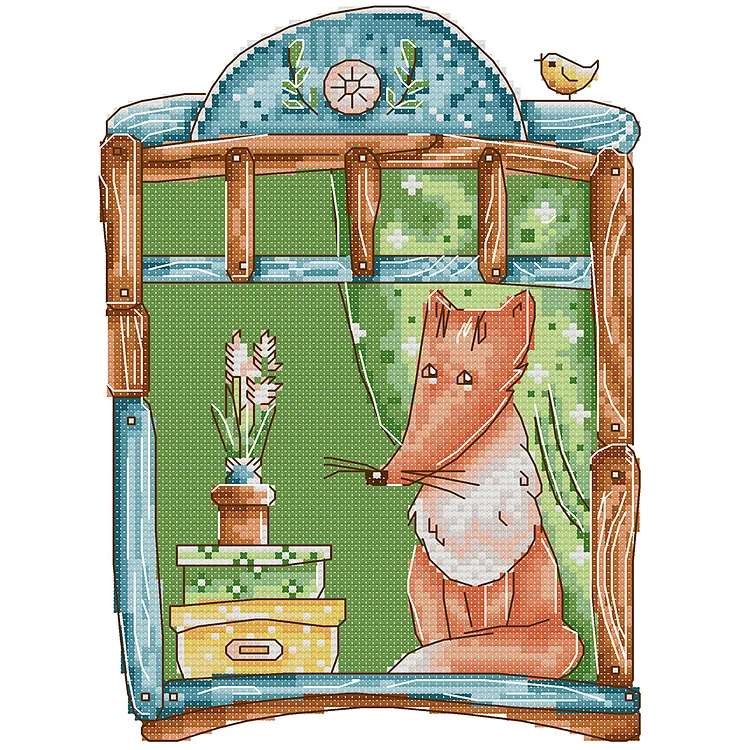 Specification:
Material: cotton
Canvas size: about 20x27cm/7.87x10.63in,19x28cm/7.48x11.02in,19x27cm/7.48x10.63in,18x26cm/7.09x10.24in,20x26cm/7.87x10.24in,20x29cm/7.87x11.42in,19x29cm/7.48x11.42in,21x27cm/8.27x10.63in
White edge size: 4cm/1.57in
Cross stitch cloth type: 14CT 2 strands (canvas with printing)
Number of needles: various embroidery(Multiple: that is, a combination of more than 2 types of needles)

Cleaning Method:
1. Keep your hands clean
2. Soak in warm water for several hours (do not dry clean or bleach, do not rub)
3. If it is not soaked clean, you can change the water for a second soak
4. After rinsing clean, let it dry
5. In order to prevent the thread from being damaged, please use a steam iron to smooth the pattern on the back of the fabric

Note:
Not contain frame.
The color block in the drawing does not represent the color of the embroidery thread. Please carefully identify the symbol or the serial number corresponding to the color block, and select the thread number according to the serial number requirements.
Due to the different monitor and light effect, the actual color of the item might be slightly different from the color showed on the pictures. Thank you!
Please allow 1-2cm measuring deviation due to manual measurement.


Package Content:
1 x Embroidered Cloth
2 x Embroidery Needles
1 x Embroidery Thread Set
1 x Manual
1.

How to track the order

and

the tracking code?
You can also send your order number or your order email to service@biggestcraft.com. We will check the order and package information.
Login to your account and check your orders in My Orders

Computer users can find the login portal by clicking on the pattern in the upper right corner of the store page

Mobile users can click on the pattern in the upper left corner of the store page and slide to the lowest end to see the login portal
2.Tips for finding other products that are similar in style to a product
If a product's sku is 929451.02, please search for 929451 so you can find other sub-styles.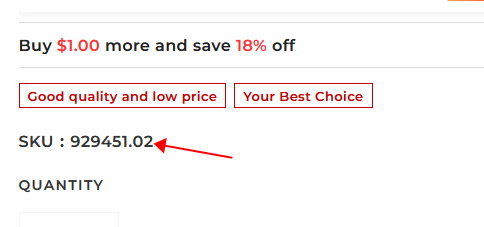 3.What forms of payment methods are accepted?
Our store only supports paypal payment
4.How long will it take for the goods to be shipped?
Delivery of our products will be arranged within 2 days. In case of new products or out of stock, it will take 3-8 days.
If necessary, you can send us a link or picture of the product before placing an order and we can check the product stock.
5. More Promotions
For more discounts, click on "More Promotions"
6.

Customer Reviews
Share your feedback and pictures with us in our store to get a $3.99 discount coupon. Don't hesitate, come show off your beautiful work now!
(After sharing your pictures, please contact service@biggestcraft.com and we will send you the discount coupon.)
If you encounter any purchase problems or after-sales problems in our store, please do not hesitate to contact us (service@biggestcraft.com)
Business:info@biggestcraft.com